Qatar-based artist from the Philippines, Michael Conjusta describes himself as an artist, Interior Decorative, Painter, Body and Face Painting, Music Lover, and Visual Artist on Instagram. One reason behind his absence on his social media profile is that he is a fan of Lionel Messi from Argentina.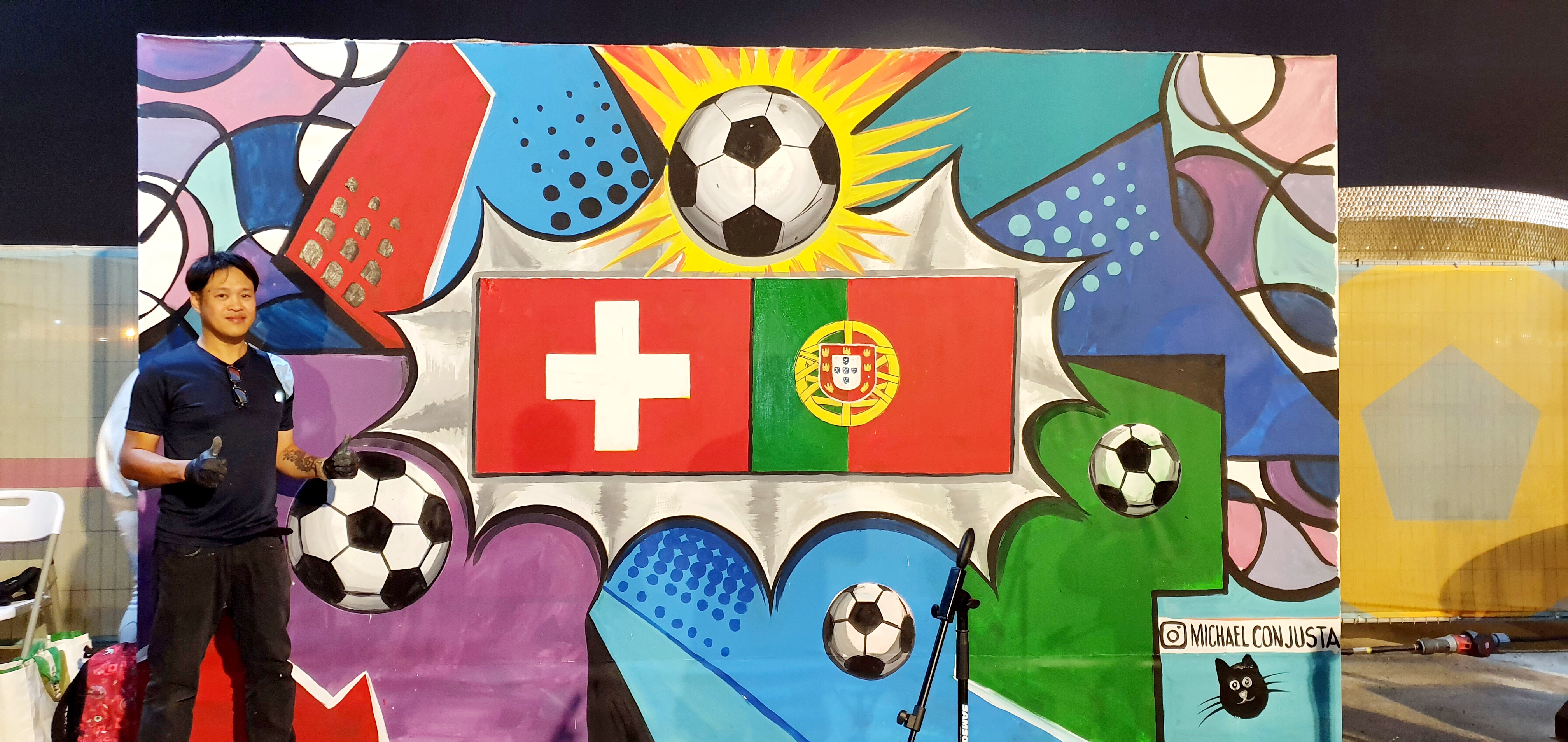 Michael Conjusta wanted to be a doctor and serve humanity by reaching out to the sick and people who need medical attention. Three decades later Michael isn't supported by syringes, stethoscopes, and other tools that are a part of the medical profession. Instead, he is seen with brushes and paints.
While the World Cup was taking place in Qatar, the football extravaganza served as a platform for several artists from various parts of the world. The case of Michael is no different. The stadiums in Qatar have brought him into the limelight and served as an incredible platform for his artwork and talent. Fans from across the world have been immensely impressed by his attractive murals that have been done at the center of Al Janoub, Lusail, Al Bayt, and Al Thumama stadiums.
Until now, he has done 21 murals and the last one was on 18th December. He had been assigned to do this in the Corniche area. He is enjoying the culture and art celebrations, particularly people praising their work and asking for a selfie. The artist feels like he is a superstar. He likes meeting new people and making new friends.
Michael Conjusta is a fan of Messi and Argentina. He enjoys it when fans of the winning team leave the ground, cheering, particularly in the metro. It gives the feeling of a fiesta. The 44-year-old player has been creating beautiful work as a part of the Supreme Committee for Delivery & Legacy Cultural Activation Program.