Philippines Soccer won't be represented at the Qatar 2022 FIFA World Cup tournament after the country failed to make it to the third round of the Asian qualifiers. The second round of the Asian qualifiers ended earlier this month and the Philippines missed out on qualification for the third round of the qualifiers after finishing outside the top two.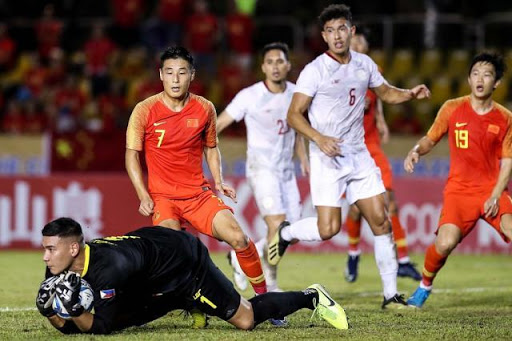 12 teams qualified for the next round at the end of the second round of qualifiers and Philippines Soccer was conspicuously missing. Only the top two spots in the eight groups would have given the second round teams the opportunity to progress into the third round and the Philippines missed out after finishing in third spot in Group A behind China PR and leaders Syria. All the winners from the eight groups qualified automatically for the third round where they were joined by the best five teams in second position in the various groups due to host nation Qatar finishing top of their group.
Qatar are automatically through to next year's World Cup as hosts but they were involved in the qualifiers. The World Cup hosts won Group E and that opened up an extra spot for the teams in second place in the various groups.
The qualified teams in the Asian qualifiers for Qatar 2022 World Cup ahead of the third round starting in September include Syria and China PR from Group A, Australia from Group B, Iran and Iraq from Group C, Saudi Arabia from Group D, Oman from Group E, Japan from Group F, United Arab Emirates (UAE) and Vietnam from Group G and South Korea and Lebanon from Group H.
It has been established that Philippines Soccer won't be available at Qatar 2022 but they are on course to qualify for the 2023 Asian Cup in China. The third spot achieved in the second round ensured that they qualified for the third round of the Asian 2023 qualifiers.