The Philippines are on a two-match losing run after suffering back-to-back defeats during the international break last month. Philippines Soccer suffered a major setback with the defeats to Malaysia and Singapore last month.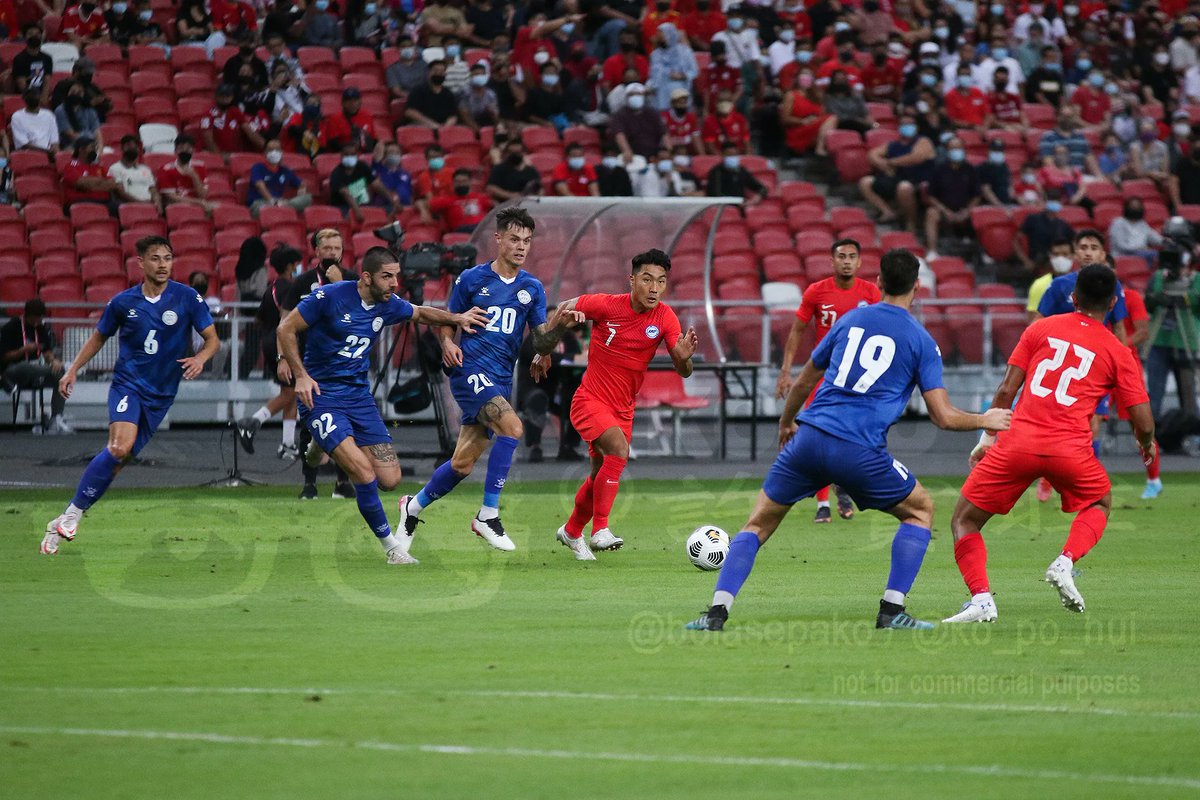 Philippines Soccer had built a winning momentum with victories over Timor-Leste and Myanmar in December 2021 before the two international friendlies last month. The Philippines had two wins from their last three games before the matches against Malaysia and Singapore. The 2-1 defeat to Thailand was sandwiched between the Timor-Leste and Myanmar games.
Singapore came into their home game with the Philippines on the back of a 2-1 win over Malaysia, while the Philippines were beaten 2-0 byMalaysia before the game. Covid-19 cases affectedPhilippines Soccer ahead of the Singapore game with only 14 playersavailable.
The Malaysians were put to the sword via counterattacking football by Singapore. However, the tactics which proved effective against the Philippines was different. Singapore relied on set-pieces on the way to an impressive 2-0 win over the Philippines with a goal in each half. SafuwanBaharudin nodded Singapore into the lead in the tenth minute off the corner kick from ShahdanSulaiman. Baharudin was able to score his 13th goal on the occasion of appearance no. 105. Sulaiman was a thorn in the flesh of the Philippines and hewas unlucky not to score in the first half after he hit the post with a free-kick with few minutes left before the interval.
ShawalAnuarcame off the bench to seal the win for the Philippines on the stroke of fulltime off the passfromHariss Harun. Anuar was able to score his second international goal on the occasion of his 20th cap.
The Philippines have now lost three of their last four games on the international scene after the successive defeats againstSingapore and Malaysia.