Philippines were able to get a hard-earned 1-1 draw with Oman in a recent friendly match. After having been regularly considered as the whipping boys, it was a major result for Philippines as a whole. The result can also have greater implications for the nation in the upcoming group stages of the AFC Champions Cup. Philippines have lost only once in the last five games across all competitions and they head into the opening game against Singapore in a positive frame of mind. Despite being one of the oldest football Association's in Asia after being founded in 1907, Philippines have not been able to make much of an impact in the Asian football.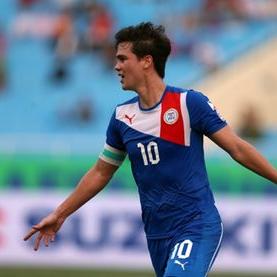 The popularity of other sports like basketball and boxing has resulted in football being downgraded to a lower level in terms of Philippine sports. This has directly affected the quality of the players who have been coming through the ranks. Since 2000s, however, there has been a significant change with overseas talent – who have Filipino lineage in their blood – being accepted into the national team. Players who were unable to feature for popular national teams have decided to opt for Philippines due to their lineage. Some of the popular names to have gone down this road are James Younghusband and Phil Younghusband – both players have been associated with the Chelsea youth system in the past.
The recent revamp of the national team has helped them make a comeback over the last few decades.
The competitiveness has returned within Philippines and they were able to make it to the semifinals of the 2014 and 2012 AFF Championship titles. Now, it is time for the Philippines national team to transform this semi-final appearance in two success.
Asian cup qualification has
been a bit step for the national team as they were able to secure a comeback win over Tajikistan.