Philippines soccer captain,Stephan Schrock, for the under-22 team is hopeful that he will be able to feature in the squad for the upcoming Southeast Asian games 2019, which takes place in November.SEAG competition permits a maximum of two players over the age of 23.Stephan Schrock is eligible to play for the Philippines national team and Germany. The under-22 squad of Philippines is trying to feature in the final four for the first time. Manager Dan Palami claimed that the team will be taking a last-minute decision over the availability ofSchrock as one of two overage players in the squad.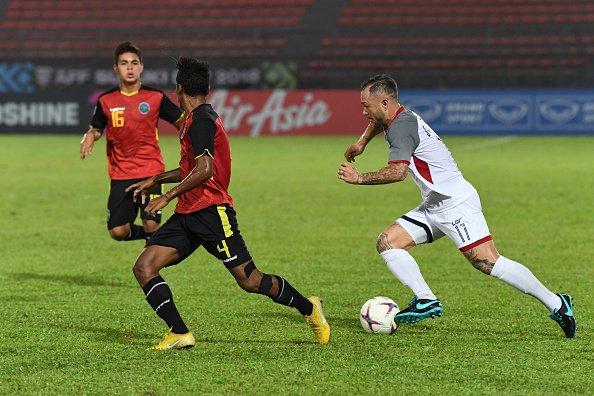 Philippines were able to get a tough goalless draw with China in the recent FIFA World Cup and Asian cup join qualifiers. From the squad, the likes ofYrickGallantes,Edison Suerti,and Justin Baas are expected to feature. These players are eligible for Scotland, Norway, or Holland. However, they have picked Philippines due to the higher likelihood of playing at national team level. These players are expected to have a major role with team Philippines. Hence, Palami has a tough job on his hands to leave out some crucial players. Philippines were handed a huge boost in the run-up to SEAG considering that they were able to avoid the group of death.
Philippines were in the group containing Myanmar
, Malaysia, Timor Leste, and Cambodia."We'll check who would complement the players who are there but 'Schroecky' has expressed his intention to be a part of that U-22 team as an overaged player.
We have 30 players in the (U-22) pool now, including foreign-based and three players with the seniors team
(Baas, Gallantes and Suerti).We've never reached the semifinal round so that's the target right now. And I think the draw somehow gives us the chance," said the manager.